Excerpt from The Queen of Hearts
He turned to face me. The dying sun caught him full in the face, suffusing his skin with glowing pinks and golds and transforming his hair into a soft halo. Even though his eyes were brown, they were very clear in the sunlight; I thought I could see right through them. The background noise of dogs yelping and trees rustling and the rhythmic feet of the joggers faded into stillness around us. We sat, hushed, in our pool of dimming molten light. He knows, I thought.
Blurbs about The Queen of Hearts
"Martin's debut novel, about pediatric cardiologist Zadie Anson and trauma surgeon Emma Colley, is a medical drama executed with just the right balance of intensity, plot twists, tragedy, and humor...A remarkably absorbing read." --Booklist
"Whip-smart and full of heart, Martin expertly weaves the threads of friendship, love and betrayal into a story that crackles with humor and compassion. A brilliant debut."—Lisa Duffy, author of The Salt House
"In The Queen of Hearts, Kimmery Martin deftly weaves a tale of friendship and betrayal, family and lost love, the choices that define us and the secrets that keep us. Brimming with wit, intelligence, humor, and warmth, this dazzling debut teaches us about the heart's surprising resilience. Kimmery Martin is a new voice to watch."—Sarah Domet, author of The Guineveres
Kimmery Martin's Biography
Kimmery Martin is a physician, book reviewer, author interviewer, travel blogger, obsessive reader, and general all-around literary nerd who lives in Charlotte, North Carolina with her husband and three children. The Queen of Hearts is her first novel.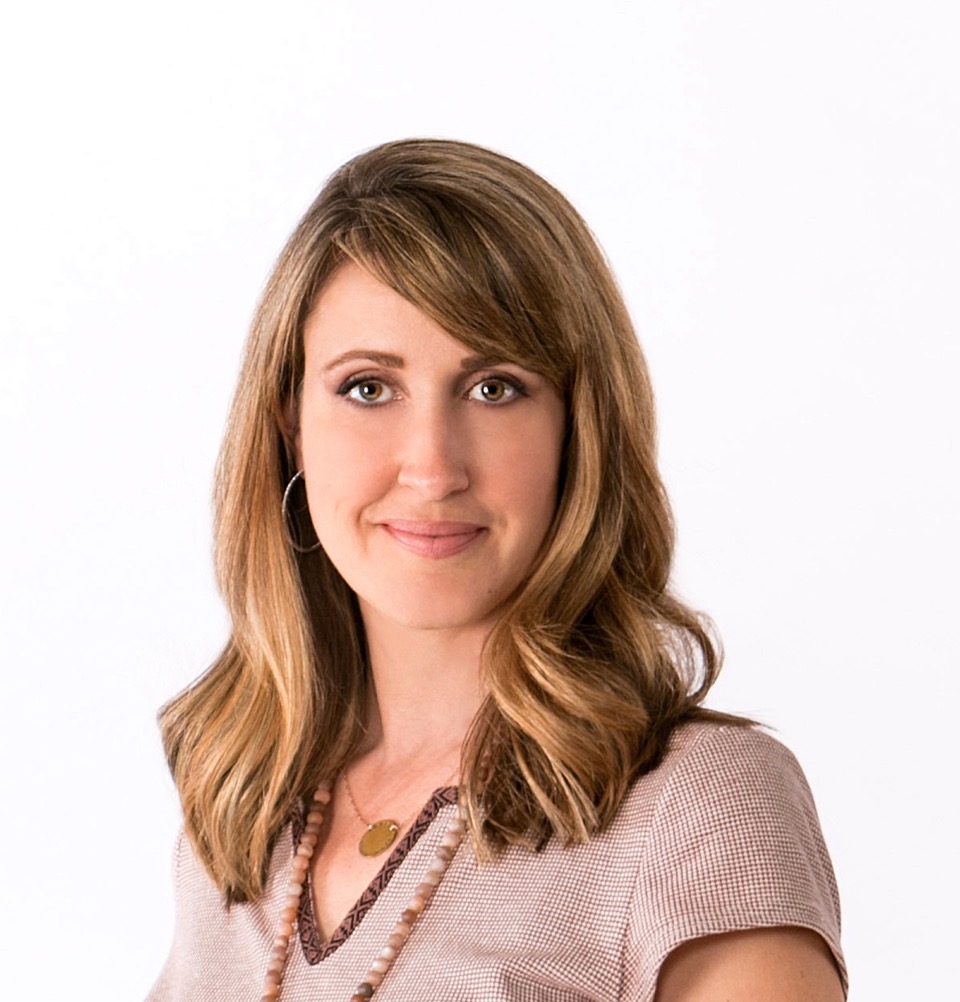 Interview with Kimmery Martin
The Queen of Hearts was published by Penguin Random House on February 13, 2018. Since the publication of her debut novel, I was able to interview Kimmery about her novel and her writing process.
Question: Please describe what the book is about.
Kimmery Martin - Two physicians--a trauma surgeon and a cardiologist--navigate marriage, motherhood, and a series of professional errors even as a long-buried secret from medical school threatens their friendship. Think of it as a fusion of Big Little Lies and Grey's Anatomy.
Q- Where did you get the idea?
KM - I've always been a tremendous book nerd. Somewhere in the back of my mind, I harbored a secret desire to model myself after the human beings I most admire—writers—and one day I just sat down and started. It's a common trope that debut authors should write what they know, and there's a good reason for that: for most people, mastering the technicalities of good fiction alongside a massive amount of background research would be too time-consuming and difficult. I know about being a doctor and I know about being a mother and I know about being a friend. Having characters who embody those qualities seemed natural.
Q- What's the story behind the title?
KM - The original title was Trauma Queen. (One of my protagonists is a trauma surgeon; the other is a cardiologist.) However, I guess the publishers weren't in favor of having the word 'trauma' in the title. I'm ghastly at thinking of titles, so we went through about a thousand before settling on The Queen of Hearts, which actually necessitated a change of specialty for the character who is now a cardiologist. But the title inspired the absolutely fantastic cover art: there's a vintage anatomical drawing of a heart—recognizable to pretty much every physician—covered by gorgeous flowers.
Q - No spoiler, but tell us something we won't find out just by reading the book jacket.
KM - Because of copyright restrictions, I couldn't use certain song lyrics I wanted for a scene where Zadie, one of the mothers in the story, gets embarrassed by the music she inadvertently blasts during her kids' carpool pickup. Therefore I wrote two original rap songs and attributed them to fictitious bands: Herbal Life's Bitch Ain't Sharing, and Down With The Man's Sippin' Sizzurp. (An ode to weed and a noxious cough-syrup-based party cocktail called Purple Drank, respectively. Note: I am not endorsing drugs here. This is humor.) They were totally badass but my editor pared them down to two lines, probably because she's sane and I'm not. Here's an excerpt.
--Gotta roll, gotta bounce
but first she say let's burn an ounce
O hey, the bitch aint sharin
O hey, the bitch ain't sharin'—
--yeah, 4 big blunts for my j-town playaz
some purple drank Im'ma savor
sippin' sizzurp, she like 'hold up'
I say 'whoa m—f—er' as she throw up--
Yeah, okay, so maybe I don't have a future as a rap lyricist.
Q - Tell us about your favourite character.
KM - That's easy: Delaney, the three year-old daughter of one of the main characters. She's an impish little squirt. I can state with confidence that I nailed it on this one, because I had my own real-life three year-old simultaneously wreaking havoc and melting my heart as I was writing it.
Q - If you could spend a day with one of your characters, who would it be and what would you do?
KM - Great question! While it's tempting to say I'd hook up with Dr. X (c'mon, there has to be one scorching surgeon in a book about doctors, right?) I actually think I'd settle on a day spent in the late nineties with the whole gang of med school friends. We'd do exactly what we did in real life: work for thirty hours or more, stagger home near death, sleep a few hours and then go out like total idiots.
Q - Are your character based on real people, or do they come from your imagination?
KM - I was inspired by a transformative friendship with a group of girlfriends from medical school; we had an intense camaraderie and a love for one another that endures to this day. I had a vague idea that it might be interesting to base a book on a similar group of friends. Then I decided to transpose scenes from my characters' lives in their early twenties with their present-day lives as wives, mothers, and practicing physicians. While I used the settings from my own life to inform the background of the novel, the events and personalities in the book are wholly fictional. All the drama in the plot—betrayals, professional errors, tragedy—bubbled up in my imagination as the characters became more developed.
Q - How long did you take to write this book?
KM - It took five years to write the book, edit it, acquire an agent, sell to a publisher, revise it, market it, and get it published.
Q - What kind of research did you do for this book?
KM - Almost none. My specialty is different than that of the two main doctor characters in the book, so I asked a number of cardiologists and trauma surgeons to review the medical scenes for me.
Q - What did you remove from this book during the editing process?
KM - About 60,000 words, the original ending, and an entire plot line.
Q - Are you a plotter or a pantser?
KM - 100% pantser. Not that I recommend that.
Q - What is your favorite part of your writing process, and why?
KM - I love sentence structure: nothing gives me as much satisfaction as writing a sentence that's funny or beautiful or stirring.
Q - What is the most challenging part of your writing process, and why?
KM - Plotting. Being a pantser means an immense amount of revision.
Q - Can you share your writing routine?
KM - If I'm lucky enough to be home, I write in the mornings when my kids are at school. By afternoon, my brain is fried.
Q - Have you ever gotten writer's block? If yes, how do you overcome it?
KM - With my debut novel I really didn't, because I didn't know enough to get stuck. I wrote whatever and whenever I felt like, without any worry about deadlines or plot holes or story arcs. But if I wasn't feeling particularly creative, I'd open one of my favorite books at random and read until my fingers itched to get going.
Q - If you could tell your younger writing self anything, what would it be?
KM - You will get an agent! Hang in there!
Q - Do you have any writing quirks?
KM - I'm not sure. I think I do have a recognizable voice and I worry about repeating myself without realizing I'm doing it.
Q - Tell us about yourself.
KM - I'm a lapsed ER doctor married to an orthopedic surgeon with three feisty children and an obstinate Westie.
Q - What do you like to do when you're not writing?
KM - Hike, eat, travel, and read. And I also like interior design and travel photography, which means I spend a lot of time on Instagram.
Q - Apart from novel writing, do you do any other kind(s) of writing?
KM - I do. I have a book review blog where I interview authors and recommends good reads. I also dabble in travel writing: recently I've posted articles on my experiences in Italy, Costa Rica, Iceland and Toronto. Finally, I'm participating for a year as a weekly blogger for The Debutante Ball, a website devoted to writing topics featuring five female debut writers.
Q - Share something about you most people probably don't know.
KM - I'm obsessed with the vast societal changes that will occur as a result of upcoming technological advances…I cannot understand why we're not all focused on this.
Q - What are you working on right now?
KM - I'm working on a second novel about one of the secondary characters in The Queen of Hearts, and I also have a half-finished biotech thriller that I'm longing to get back to.
Q - What's your favorite writing advice?
KM - Read. A lot.
Q - The book you're currently reading
KM - Artemis by Andy Weir.
Links to Kimmery Martin
If you're interested in buying THE QUEEN OF HEARTS or learning more about Kimmery Martin, check out the following links.
Barnes & Noble - https://www.barnesandnoble.com/w/queen-of-hearts-c-martin/1005382804?ean=9780399585050
Website: www.kimmerymartin.com
Facebook: https://www.facebook.com/kimmery.books/
Twitter: https://twitter.com/kimmerym
Instagram: https://www.instagram.com/kimmerymartin/?hl=en
Pinterest: https://www.pinterest.com/kimmerym/boards/
Goodreads: https://www.goodreads.com/author/show/16855179.Kimmery_Martin